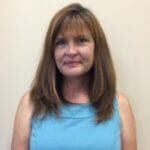 In 1992, Bobbi Majors graduated from San Francisco State University with a major in Liberal Studies and a minor in theater.
Bobbi had always dreamed of being a teacher so she immediately enrolled at The University of San Francisco, where she earned her multiple subjects teaching credential. After earning her credential, Bobbi was hired in the Evergreen School District. Bobbi has been teaching in the Evergreen School District for 29 years. Currently, Bobbi teaches at Laurelwood Elementary School.
Bobbi has consistently participated in professional development courses such as Touch Math, Step Up To Writing, and Writer's Workshop. Bobbi also has been a part of the Support Provider Program (BTSA) in the Elementary School District for the past seven years. Bobbi has earned her Master's degree in Curriculum and Development from the University of Scranton and has published her first book "Looking For The Star" in 2017. Bobbi and her family proudly live in San Jose. Ms. Bobbi is proud to be a part of Silver Creek Academy and looks forward to working with the students!