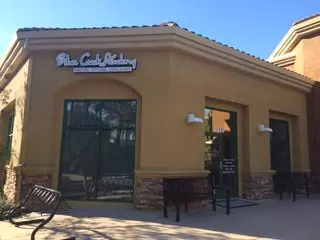 Small-Group Academic Courses
Enroll in the academic programs voted Best in the Bay Area! Silver Creek Academy offers small-group academic programs in writing & grammar, reading comprehension, mathematics, and public speaking & debate. Our curriculum is standards-based and individualized to challenge every student at his or her specific level. Student's work is assessed each week to continually monitor academic progress. 
Classes are 55 minutes in length unless otherwise noted. All class materials will be provided.
Silver Creek Academy is an approved academic institution through Ocean Grove District for home schooled students.
Silver Creek Academy teachers are some of the very best educators in the Bay Area! All lead teachers are credentialed, experts in grade level standards, and highly experienced. Teachers are always happy to answer all questions before or after class time, as well as meet with parents outside of class to discuss student progress.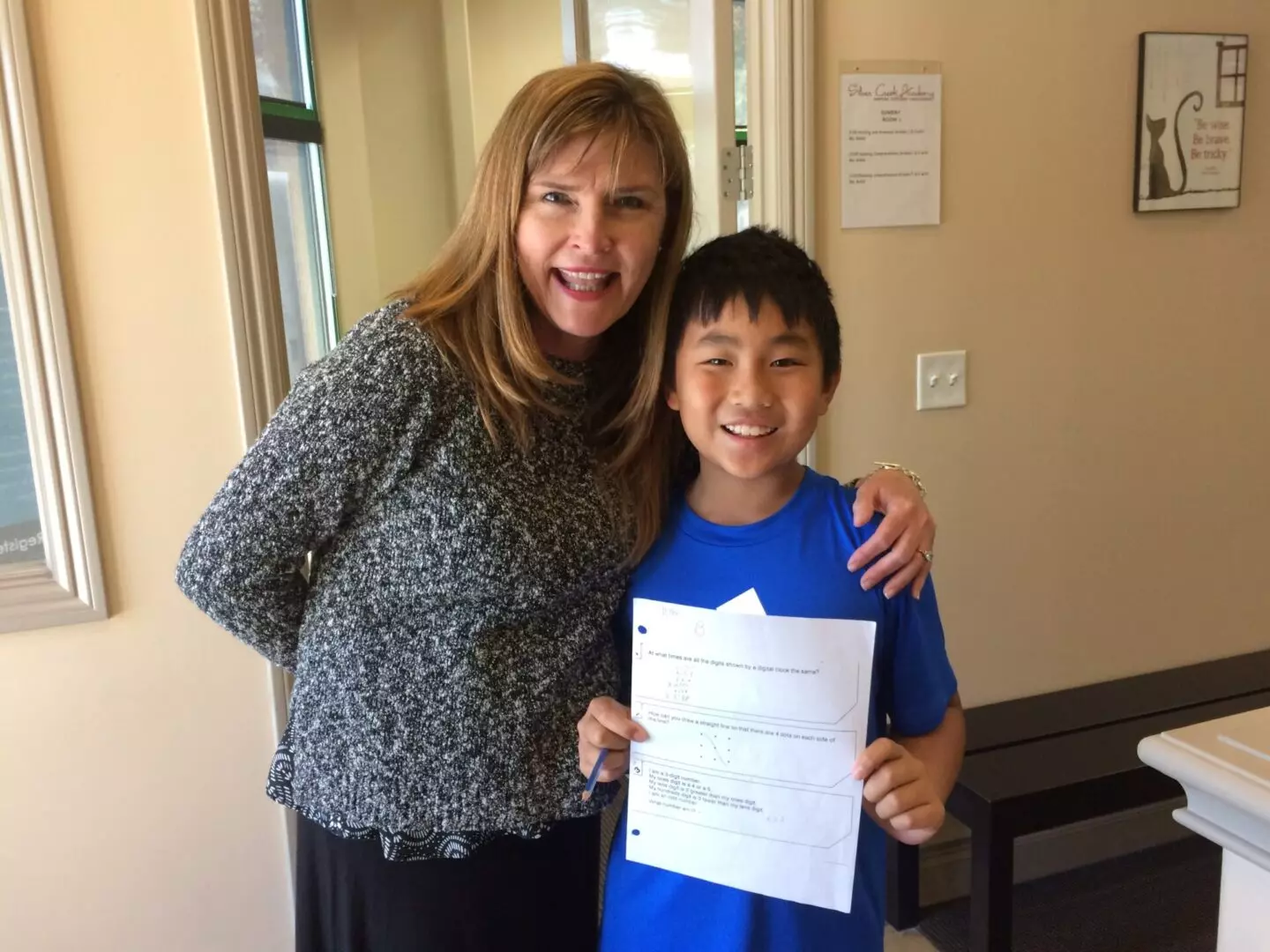 Courses at Silver Creek Academy are year-round and the material is always new.  You may register online with a credit card or echeck, or in person with a credit card, check, or cash. A 10% discount on subsequent siblings will be applied when registered during the same session. The sibling discount will be applied to the child's tuition with the lesser value. If you have enrolled in a course and decide to cancel before the start date, there is a full refund. However if the course has started, there are no refunds or credits. Courses offered and instructors for classes are subject to change.
2023 - 2024 Holiday Closures
Monday, 9/4/23 - Labor Day
Thursday, 11/23/23 & Friday, 11/24/23 - Thanksgiving Break
Tuesday, 12/23/23 - Sunday, 1/1/2024 - Holiday Break
Sunday, 3/31/24 - Easter
Monday, 5/27/24 - Memorial Day
* No refunds or credits for missed classes.
* Full refund prior to course start date. No refunds will be issued once courses have begun.
*Any credit balances on account must be used within one year of original transaction.
Sunday: CLOSED
Monday - Friday
3:30PM - 7:30PM 
Saturday
9:00AM - 1:00PM
Inquiries By Appointment ~ Contact (408)839-5905
Does your child need support in a specific subject or academic area? Individual tutoring lessons are available at Silver Creek Academy. Expert teachers will work with students one-to-one, in specific areas, to greatly improve their academic abilities. An individualized academic plan will be created for each child and progress will be monitored and communicated to parents.
Tuition: $95 Per Hour
Two Students $125 Per Hour
Please call to set up an appointment with an expert teacher: 408-839-5905
Competitive Debate Program At Silver Creek Academy
Silver Creek Academy's competitive speech and debate team has earned numerous accolades over the past 10 years! In the program, students exercise their public speaking skills in an environment that supports inter-school competition. Any interested student in grades 6 and above is eligible to participate in the program.  
HSPT & ISEE Preparation And Essay Writing For School Applications
Our Test Prep Courses Ranked #1 By "Parent Press" and "Bay Area Parent" Magazines!
Silver Creek Academy offers an established and proven program dedicated to fully preparing students for the HSPT, SSAT, and ISEE entrance exams. Acceptance into private schools and college is highly competitive. These preparation programs focus entirely on equipping students with the tools they need in order to achieve exceptional scores on the exams. This program features differentiated instruction taught by an expert teacher. The curriculum is designed to meet each student's individual needs.
All test prep courses are designed to:
  Improve student's chances of acceptance into schools
  Strengthen test-taking skills
  Increase English comprehension skills
  Advance mathematic proficiency
  Improve vocabulary
  Take part in practice sections of the exam
Tuition: HSPT and ISEE Prep Courses: $650 all materials included.
*In-Person & Online Available
*   *   *
2023 Fall Session
Saturdays 12:00pm - 2:15pm
Date: 9/9/23 - 10/21/23
*   *   *
2023 Winter Session
Saturdays 12:00pm - 2:15pm
Date: 10/28/23 - 12/9/23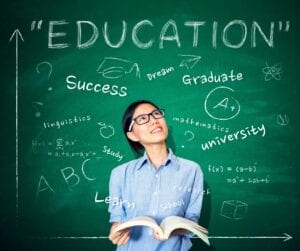 2023 Private School Three-Day Essay Workshop
In the Essay Writing for School Applications Course, students will become better equipped to write about themselves in a way that showcases their strengths. The primary focus of this three-day online course is for students to create a well-written essay to be used in applications for private schools and colleges. Students will write in a small-group online setting that allows for individualized attention from expert teachers, ultimately improving their chances of being accepted into the schools of their choice. They will focus on adding voice, style, and creativity into their writing to help their essays stand out above all the rest.
Online Course Meeting Dates:
Sundays
10/29, 11/5, 11/12
5:00pm - 7:00pm
  *      *      *     * 
HSPT In-Person Practice Exam
 Testing Dates:
Mondays 4:00pm - 6:30pm
  10/23/23
Contact 408-839-5905 to Register!
As the saying goes, "Practice makes perfect." Register and take the practice HSPT Test here at Silver Creek Academy and give your child one more resource to excel in high school. By taking a complete practice test in a timed and proctored situation, students can experience a high-pressure environment and better understand how to manage their time and achieve their highest possible score. The practice test will be graded, and correct answers and feedback from an expert teacher will be provided.
  *      *      *     * 
2023 HSPT One-Day Intensive Review
The HSPT One-Day, online three-hour Intensive Review is designed to further prepare students for the rigorous private high school placement test. During the one-day workshop, students will have an opportunity to work on test subjects and questions that they may need additional help with, as well as practice strategies that can help boost their confidence and score. 
Date: TBD
"Dear Silver Creek Academy,
This is in reference to the High School admissions results that came out this weekend. I wanted to share the good news that I got into my top two choices of schools- Archbishop Mitty and Notre Dame High School.
I want to thank you for all your help in preparing me for the HSPT test and for the high school essays. I did really well on the test and my scores were all on the high ranges across. Once again thank you so much for all your efforts. This would not have ever been possible without your help."-Nikita
"Dear Silver Creek Academy,
I wanted to thank you all for your help with writing all of my college essays- I wouldn't have been able to make it through application season without you 🙂 I decided to SIR to UCSB this morning and I just wanted to let you guys know! Thanks once again for all the love and support I received from my Silver Creek Academy family." -Simi
"Dear Silver Creek Academy,
I wanted to thank SCA for all the HSPT Prep courses available that I was able to benefit from in the last several months. I applied to three high schools, VCHS, Mitty and Notre Dame, and I was accepted to all three. Two of the three schools have commented on how high my test scores are and I have been given the opportunity to enroll in Honors classes my Freshmen year. I began my HSPT journey last summer, taking the 8-week HSPT Summer course. During the school year, I took a few HSPT Practice Exams, the Essay Writing Workshop, and just before my HSPT test day, the 3-hour, one day, Intensive Review class. I firmly believe that SCA exposed me to the test material and test-taking tips that helped me to succeed on test day and the writing revisions for my six application essays. Thank you Ms. Jenna, Annette and Reem!!" -Marilyn Damey
 🎉  2023 Back To School Contest Winners!

🎉
Thank you to all of the students who participated!
The stories were so creative! All winners that placed may stop by SCA to pick up their prizes during the following times:
Monday - Friday
3:30pm - 7:30pm
Saturday 
9:00am - 1:00pm
Each participant may also stop by the academy
for a free book and goodie bag! 
Silver Creek Academy
5619 Silver Creek Valley Road
San Jose, CA 95138
408-839-5905
*     *     *     *