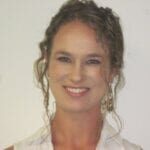 Kendyl Burton/Young currently teaches 7th-grade mathematics at Martin Murphy Middle School.
She has worked as a full-time math teacher since 2015. She also has and continues to provide one on one tutoring services in varying levels of math since 2016. During her undergraduate education at Santa Clara University, she pursued her passions by earning a BS in mathematics and a BA in theatre arts with a dance emphasis. She earned her Master's in Secondary Education through Grand Canyon University. Kendyl developed a passion for teaching early on and began teaching ballet as a high school student.
Shortly after graduating from Santa Clara University, Kendyl received her yoga certification and began teaching yoga as well as ballet. Before working for Martin Murphy Middle School, Kendyl substitute taught for San Jose Unified School District teaching students from kindergarten up through twelfth grade. She enjoys teaching in a variety of avenues and is enthusiastic and excited to be a part of the Silver Creek Academy team.